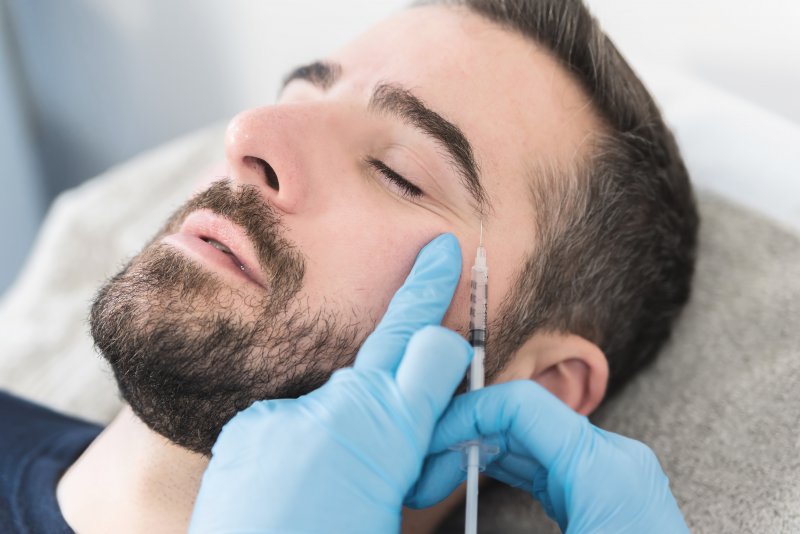 According to the American Society of Plastic Surgeons, roughly 7 million injection procedures were performed last year. One of the most popular ones? BOTOX. Although it started as a treatment for twitching eyes, it is now one of the most popular cosmetic services on the market. If you've heard all about the benefits of this treatment, you may be wondering, "At what age should I start BOTOX?" Here's the answer!
So, When Is the Best Age to Start BOTOX Treatments?
Although the decision is ultimately up to you and your doctor, many patients begin "preventive BOTOX" in their mid to late 20s. For some, this is around the time wrinkles begin to make an appearance, even when your face is at rest. With that being said, others wait until after they are 30. In short, the best age to start is when you feel comfortable, informed, and ready to begin treatment.
5 Popular Medical Uses of BOTOX
As mentioned above, BOTOX only recently became the wrinkle-busting treatment it is known as today. While its cosmetic use is undeniable, it is also used in the medical field to:
Stop chronic migraines.
Reduce excessive sweating.
Manage severe acne.
Calm an overactive bladder.
Treat TMJ disorder.
Why You Should Visit Your Dentist for BOTOX
If you are interested in BOTOX, your initial reaction may be to schedule an appointment with a cosmetic surgeon. While that is one option, it is also important to consider talking to your dentist. After all, they've undergone extensive training in facial structures, muscles, and the oral cavity, making them uniquely qualified to administer this treatment. Plus, getting your dental care and aesthetic needs met at the same practice saves you time and money!
BOTOX injections have helped countless patients achieve a more youthful appearance and find relief from conditions like TMJ. If you are interested in learning more about this treatment, get in touch with your dental team today!
About the Author
At Darby Creek Dental, we are proud to offer a wide array of services, backed with the latest technology and our patient-driven approach to care. Whether you are coming in for a routine cleaning, fine line-erasing BOTOX, or a smile-transforming treatment, our three skilled doctors and phenomenal team are here to help. Plus, our early and late appointments ensure you don't have to miss work or school along the way! To learn more about our BOTOX treatments or to schedule an appointment, visit our website or give us a call at 937-644-8822.