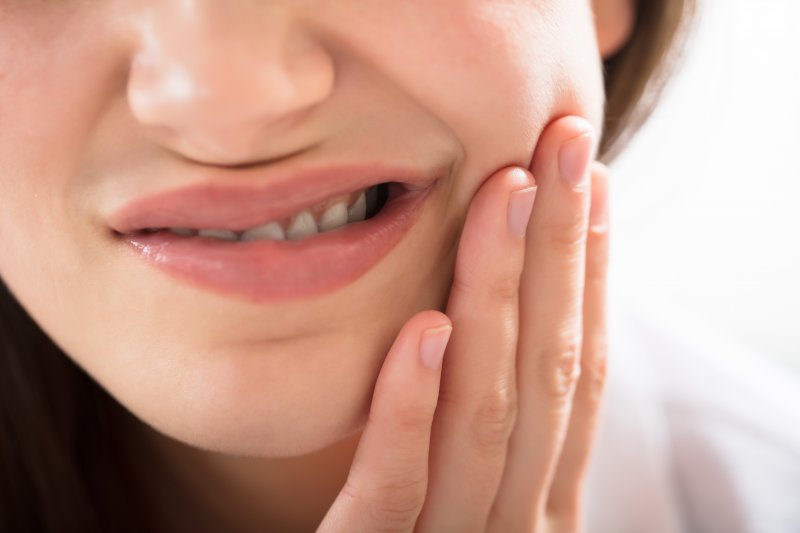 Whether the first signs of a toothache have just begun, or you've been struggling with oral pain for months, it's of the utmost importance that you schedule a dental appointment with your emergency dentist right away. That way, they can assess the condition of your oral health, treat the root of the issue, and restore your pain-free smile. With that being said, there are a few at-home, effective remedies you can use to ease your discomfort until your visit. Read on to learn what they are!
#1. Salt and Water Rinse
This first-line treatment is not only incredibly effective, but it is also compromised of two ingredients in nearly every household: salt and water. By rinsing with a mixture of ½ teaspoon of salt and 1 cup of warm water, you can loosen food particles that may be lodged between your teeth, reduce inflammation, and promote healing. After all, salt water is a natural disinfectant!
#2. Cold Compress
The next toothache-relieving go-to is a cold compress (or an icepack wrapped in a towel). All you have to do is apply it to the outside of your cheek. You may be surprised just how quickly the discomfort subsides and the puffiness decreases. For maximum effectiveness, use it every few hours for 20 minutes at a time.
#3. Peppermint Tea Bags
Peppermint is not only delicious in flavor, but it has some numbing power too! To use this toothache solution, allow one bag of peppermint tea to steep in one cup of boiling water for about 20 minutes. Once the tea has cooled, swish it around in your mouth and spit it out repeatedly.
#4. Ginger-Cayenne Paste
If you love flavorful, spicy foods, then you likely already have ginger and cayenne in your pantry. To turn these heat-packing spices into a natural pain reliever, simply mix equal parts with just enough water to make a paste. Next, dip a cotton ball into the mixture before placing it against the affected tooth. Just make sure to avoid your gums and tongue! (It is normal to experience a burning sensation with this remedy).
Remember, when you are struggling with oral pain, priority number one is to visit your dentist right away. However, using the above toothache-relieving solutions can manage your discomfort in the meantime. So, feel free to use them as needed until your appointment!
About the Practice
Our team at Darby Creek Dental is united behind our mission to provide high-quality services and compassionate care when you need it most. That is why our world-class team has morning and evening appointment times and goes above and beyond to make same-day appointments possible. So, whether you've been struggling with a toothache for weeks now or just started feeling the symptoms, we are ready to help! Don't hesitate to visit our website or give us a call at 937-644-8822 to schedule your appointment.