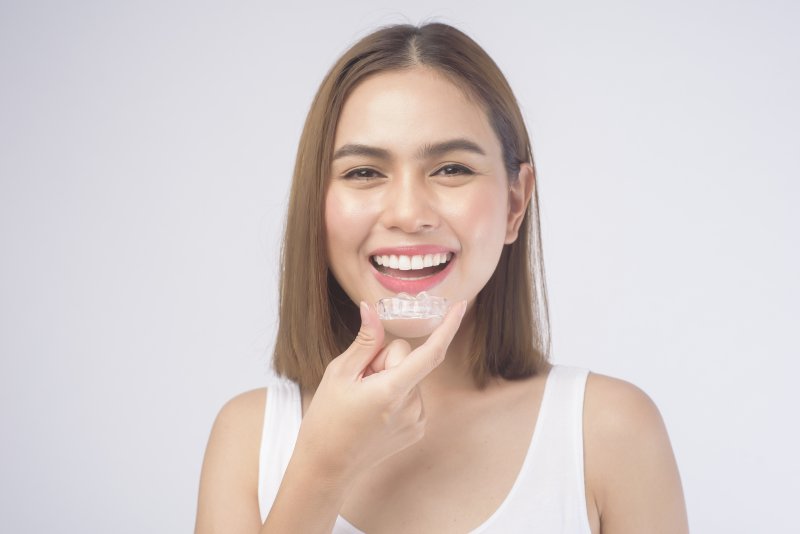 Invisalign has become an increasingly popular orthodontic treatment option. It attracts patients by claiming to be an easier, more convenient, and subtle alternative to traditional metal braces. Although the clear aligners certainly deliver everything they promise, the treatment process may not be as seamless as you hope. In fact, there are many things you should know before committing to it! Continue reading to learn what to expect.
It's a Major Time Commitment
While traditional metal braces use wires to "pull" teeth into proper alignment, Invisalign's plastic trays use constant, gentle pressure to move teeth into more ideal positions. That means for treatment to be successful, you must wear the clear aligners for at least 20 to 22 hours a day. If you fail to meet the recommended wear-time, you risk extending the length of treatment and hindering your results.
You Will Experience Some Discomfort
Each time you advance to the next phase in your series of aligners, you may experience some degree of discomfort each time. It's the result of having constant pressure placed on your teeth to promote movement. Of course, the level of discomfort will vary from person to person. Some may have it, while others may not! It truly depends on your smile and pain tolerance.
There Will Be Slight Speech Alterations
When you start wearing your clear aligners, it's normal to develop slight changes in your speech. Some patients report having a slight lisp or different-sounding voice during the first week or two. It happens because your mouth isn't used to the plastic trays. Luckily, these alterations fade away on their own as you adjust to your Invisalign treatment.
More Attachments May Be Necessary
Depending on the complexity of your orthodontic issues, you may receive more attachments than expected. These typically include enamel-colored ridges that bond to your teeth, helping them move more effectively. It's worth noting that once the attachments are in place, you may look like you're wearing clear braces.
You'll Be Brushing Constantly
Every time you remove your aligners, you must brush and floss your teeth before slipping them back into your mouth. Keeping your pearly whites clean is crucial to prevent plaque, bacteria, or debris from getting trapped between your aligners and teeth. Otherwise, you increase your chances of developing cavities, decay, or other oral health problems.
Aligners Must Be Removed Before Eating or Drinking
With Invisalign, there are no dietary restrictions while undergoing treatment. However, that means you have to remove the clear aligners before eating or drinking anything that's not water. Since you still have to meet the wear time of 20-22 hours a day, you'll only have two hours to eat and snack!
Are you ready to start your Invisalign journey? Now that you know what to expect, you can confidently start the treatment process and begin working towards the smile of your dreams!
About the Practice
At Darby Creek Dental, we offer comprehensive and individually tailored dental services to patients of all ages. Our highly knowledgeable and experienced team is passionate about helping every patient obtain a smile they can proudly show off. If you're interested in straightening your teeth, we can help you do just that with Invisalign. To learn more about the process, visit our website or call (937) 644-8822.