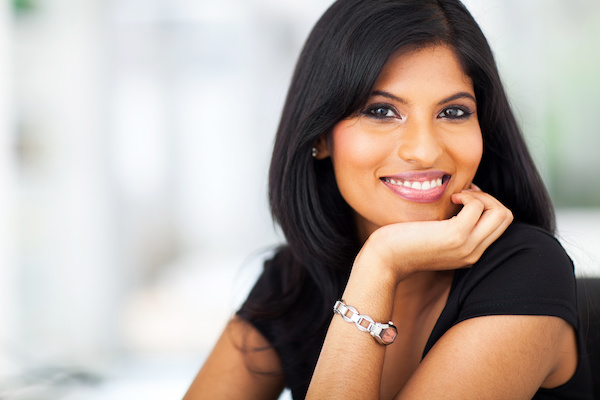 Even if yellow teeth aren't necessarily an oral health risk, they can cause you to lose confidence in your smile and just not feel great about the way you look. Knowing the causes of discoloration can help you avoid it for a brighter, whiter smile. Keep reading to learn some of the factors behind yellow teeth from your Marysville dentist! 
#1: Genetics
Just like hair, eye, and skin color/tone, the color of your teeth is genetic as well. If one or both of your parents have teeth with a yellowish hue, that is likely the cause of yours.
#2: Food, Drink, and Smoking
It won't come as a surprise that what you eat and drink can cause your teeth to yellow. Coffee and tea are common culprits, but dark soda, red and white wine, and colored sports drinks can also cause discoloration. Foods including pasta sauce, dark berries, and dark chocolate can cling to the teeth and cause them to lose their pearly luster over time. Smoking is also a significant risk factor for yellow teeth as well as a host of oral health issues.
#3: Medication
An unfortunate side effect of certain medications, including those for high blood pressure, asthma, and antibiotics, can cause the teeth to take on a yellow cast or otherwise appear discolored.
#4: Poor Oral Hygiene
Of course, how well you brush and floss your teeth also plays a big role in the color of your teeth. Bacteria in the mouth causes a sticky substance called plaque to form on the tooth enamel. If not removed within 24 hours, plaque turns to hard, yellow tartar that can only be removed with special tools at your dentist's office.
#5: Wear and Tear
Tooth enamel is the external layer of the teeth; it covers the dark material inside called dentin. If your teeth are worn down due to teeth grinding, acidic food and drink, or due to age, you may notice your teeth appear darker or yellow than they once did.
Solutions for a Whiter Smile
The best way to understand how to brighten your teeth is to talk to your dentist about your particular smile. In most cases, improved oral hygiene, routine checkups and cleanings, and/or a teeth whitening treatment are all steps for achieving a healthy, dazzling set of pearly whites.
If you're hiding your smile because you're embarrassed by yellow teeth, don't hesitate to get in touch with your dentist to find out what can be done!
Meet the Dentists
Dr. David W. Cleveland, Dr. Deric R. Budendorf, and Dr. Kyle S. Wylde work together to provide excellent dental care for patients of Darby Creek Dental. From checkups and cleanings to teeth whitening, dental implants, and everything in between, this team does it all. Learn more or schedule an appointment by getting in touch via their website or by phone at (937) 644-8822.