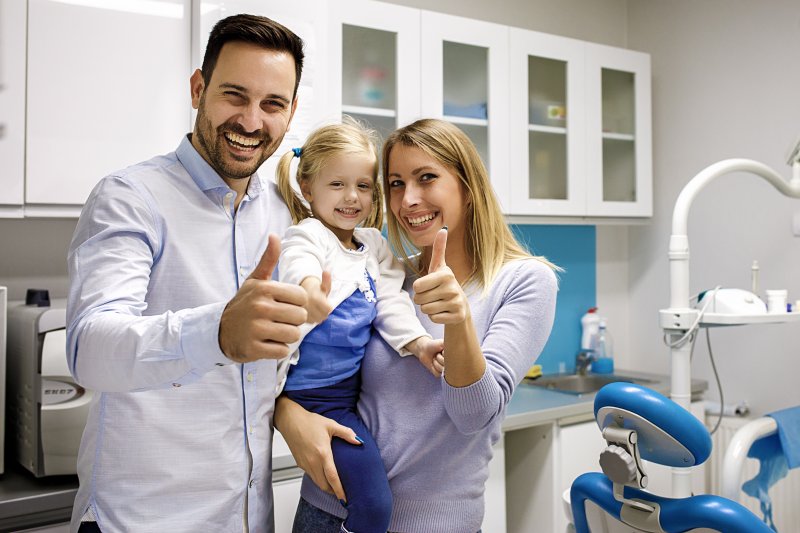 Summer is in full swing, but we all know our back to school lists are starting to form already. Within the next couple of weeks, you'll be setting up carpools, buying school supplies, and signing your little one up for extracurricular activities. Before you know it, your schedule will be jam-packed with to-dos, which is why a routine visit to the dentist often falls to the back burner. However, your family dentist is sharing four reasons why you should schedule your child's checkup and cleaning before the school year starts!
Your Schedule Isn't Crazy (Yet!)
When summer hits, the hustle and bustle that the school year brings is temporarily suspended. Yes, you may still have to wake up early for work or to prepare a cup of coffee for your spouse, but the daily getting ready for school routine is nowhere in sight. Plus, summer is typically a slower season at your dentist's office, so it is a win-win! Take advantage of the flexibility in your schedules by setting up your child's visit before the school year begins.
Healthy Mouths Mean Healthy Grades
If you've had a toothache or cavity before, then you know how distracting the pain can be. This can cause your child to miss valuable information in class or not be able to focus on the test they are taking. In fact, decades of research have shown that poor dental health can directly impact their grades for the worse. Therefore, set up your child for success by scheduling their bi-yearly visit before they hit the books!
Bright, White Smiles for Picture Day
Whether your child is sitting in front of a colored backdrop or perfectly positioned on a makeshift set, picture day is something parents look forward to year-round. After all, they grow so quickly and these photos play a crucial role in watching them mature throughout the years. Instead of having stains, discoloration, or other imperfections being the center of attention, schedule a professional cleaning beforehand so their teeth can look healthy, bright, and white for their school photo.
Prevent Dental Emergencies
Whether it is a tooth that as split in two or one that has been knocked out entirely, dental emergencies can happen at a moment's notice. While there is no way to prevent it altogether, routine checkups are an integral part of prevention. At their routine visit, your dentist will check for early signs of cavities, tooth decay, and other dental damage that can leave your child's teeth vulnerable to injury. This can prevent your child from the pain and fear that dental emergencies bring.
Despite the start of the school season looking a bit different this year, your list of to-dos seems as long as ever. However, the trip to the dentist will be well worth it to set your child up for a year of success both in and out of the classroom!
About the Practice
From your first phone call to checking out at the end of your appointment, the team at Darby Creek Dental are united by their mission to provide you and your family with world-class service. Backed by their talented staff, Dr. David W. Cleveland, Dr. Deric R. Budendorf, and Dr. Kyle S. Wylde use their extensive experience, skill, and training to provide exemplary oral care that is second to none. If you would like to schedule your family's dental checkup, please visit their website or give them a call at 937-644-8822.