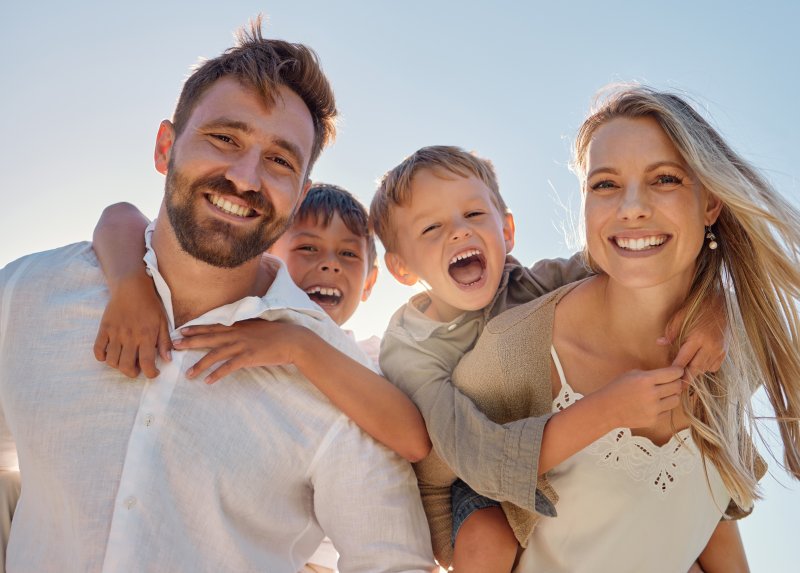 Summer vacation is just around the corner, and if you're planning a trip for you and your family you probably have a lot on your plate. The last thing you would want to happen is for someone in your family to have a dental emergency while you're trying to have fun.
That being the case, you may want to let your dentist take a little bit of the burden off of you by seeing them before you leave for a trip. Here are a few reasons why you may want to do that before you leave for your vacation.
Plenty of Time
It's recommended that you see your dentist twice a year, but for families that can be much easier said than done. Finding time for you to take off work and pull your kids out of school can be a logistical nightmare.
The benefit of seeing a dentist during summer vacation is that your kids are already out of school. If you're taking time off of work, you may also be able to use some of that vacation time to see the dentist as well.
Catching Emergencies Early
As was hinted at earlier, dental emergencies can strike at any time, especially if you aren't prepared. If you or someone in your family has some mild tooth decay, or if there are some other underlying oral health issues, that could weaken the tooth enough for disaster to strike.
By getting a checkup before heading out on vacation, you can ensure that nothing will sneak up on you while you're traveling.
Keeping Breath Fresh
Part of the fun of traveling is never knowing when you could meet someone new. Whether it's a friendly local or someone else in your tour group, a first impression is always right around the corner when you're on the road.
If you're interested in making the best impression possible, routine cleaning can help you and your family do that. Your dentist can clean and polish your teeth, eliminating bad breath and making your smile shine!
As you can see, there are quite a few reasons to get preventive care before your vacation. Find a little bit of time to see your dentist before you go—you'll be happy you did!
About Our Practice
At Darby Creek Dental, we're happy to welcome families and patients of all ages into our office to get a level of dental care that you can't find anywhere else. We have three incredible dentists on staff who, with the support of our expert dental team, will work incredibly hard to ensure that you get the care that you deserve.
If you have any questions about preventive care, we can be reached at our website or by phone at (937) 644-8822.